Violins, Violas, and Cellos,
New and Restored
---
Stradivari, Guarneri, Montagnana, Goffriller… these names of the revered master luthiers are music to my ears. I have always been enthralled by their unmatched instruments, and that continues on.
That is why, in my violin-making, I have specialised in replicas of historical instruments of famous luthiers. I find it very rewarding, as my work has been deemed worthy of many German and international prizes.
Of course, I also take on the restoration of old, damaged instruments. With professional understanding, astute craftsmanship, and delicate skillfullness, I restore them to new splendour and their former grandeur.
Acquiring Historic Stringed Instruments
Are you looking for a valuable historic stringed instrument, or would you like to put one on the market? If so, you are in good hands with my services. My extensive knowledge and my contacts are excellent. I would be glad to appraise your antique masterpiece and help you find the right future owner for it—very discretely and confidentially.
Interesting Events
---
Open Studios Day in Bubenreuth 2019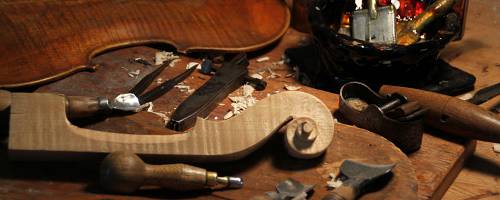 On Sunday, October 20, from 11 a.m. to 5 p.m., Bubenreuth Violin and Guitar Makers, Bow and Bridge Makers, Peg, String and Rosin Makers, will all open their shops to the general public. In my studio, you will be able to look over my shoulder and see how I craft those refined instruments which I produce.
Come and have a look.
read more …
2019 Instrumenta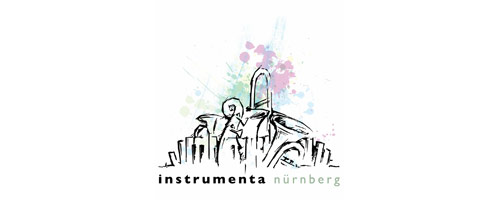 Visit me at the 2019 Instrumenta in Nürnberg. Here is where you have an opportunity to get to know me and try out my highly refined instruments at your leisure.
Place:

Meistersingerhalle / Nuremberg

Time:

26th and 27th of October, 2019.
read more …