Violins, Violas, and Cellos,
New and Restored
---
Stradivari, Guarneri, Montagnana, Goffriller… these names of the revered master luthiers are music to my ears. I have always been enthralled by their unmatched instruments, and that continues on.
That is why, in my violin-making, I have specialised in replicas of historical instruments of famous luthiers. I find it very rewarding, as my work has been deemed worthy of many German and international prizes.
Of course, I also take on the restoration of old, damaged instruments. With professional understanding, astute craftsmanship, and delicate skillfullness, I restore them to new splendour and their former grandeur.
Acquiring Historic Stringed Instruments
Are you looking for a valuable historic stringed instrument, or would you like to put one on the market? If so, you are in good hands with my services. My extensive knowledge and my contacts are excellent. I would be glad to appraise your antique masterpiece and help you find the right future owner for it—very discretely and confidentially.
Interesting Events
---
Graduation with distinction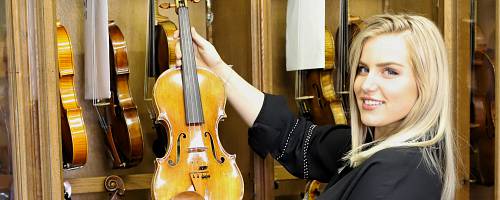 My daughter Hannah Lobe has completed her apprenticeship as a violin maker with flying colors. Her journeyman's piece, a violin after Antonius Stradivari, won awards at chamber, state and national level.
I am very proud that my daughter is following in my footsteps so successfully with her choice of profession and is now working as a journeywoman in my workshop.
More …
"Lord Wilton" –a masterful imitation of the Giuseppe Guarneri violin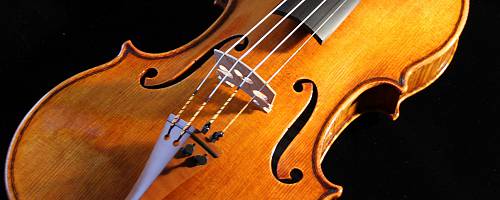 Here are some pictures of my Masterpiece Violin "Lord Wilton". This beauty is a detailed imitation of the famous Guarneri delGesù violin of the same name.
More …
TV video about myself and my work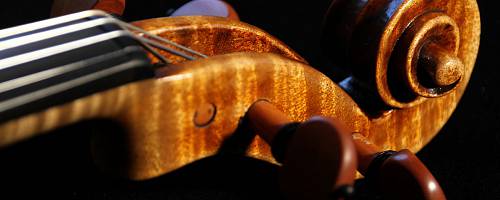 In 2020 I had a visit from the Bavarian Broadcasting company. They produced a five-minute report about me and my work for the evening news (Frankenschau).
You are welcome to view it and take a look into my workshop, even if you do not understand German.
Enjoy seeing what I do!
See the video …